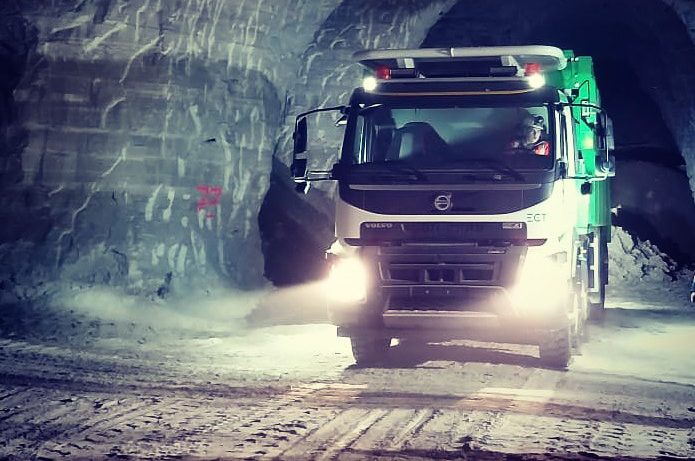 The first four of a series of seven BAS Mining 10x4 pushers are delivered to and in operation at Groupe ECT, France. The trucks will be used for the transport of waste material into an underground mine nearby Paris. For the next weeks, a new truck will be delivered on site every week.
VEHICLES
The trucks are optimally designed for this project. The trucks are only 3.50 meters high. This allows trucks to stop very close to tunnel walls in case of emergencies so that emergency vehicles can pass. As it is important to achieve low exhaust emissions, especially underground, the trucks have a Euro 6 engine. To meet French mining regulations, the trucks are equipped with rollover protection structure (ROPS) and falling object protective structure (FOPS). The pusher size is 28m3 (struck) allowing for a payload of 50 tonnes.
TRAINING & SERVICE
An employee of BAS Mining Trucks has been on site to train the drivers to drive safely and sustainably with these 50-tonnes payload trucks. Repair and maintenance will be carried out by ECT themselves in cooperation with Volvo Trucks France and BAS Mining Trucks.
GROUPE ECT
Strategy of the ECT company is to grow in circular economy. To do this, they reuse the inert lands of the Ile-de-France yards to engage with local communities in sustainable development projects. At the moment, 15 sites are in operation in Île-de-France.